Post by isadora on Sept 25, 2010 0:43:48 GMT -5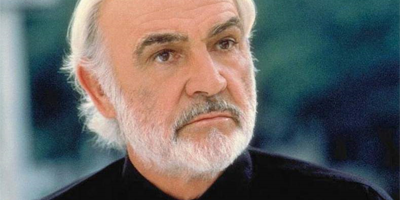 Seventy-four years old -- Widower -- Father of Isadora Theirin -- Sean Connery
[/size][/center]
The firstborn son of the royal family of Gwent, Alistair was raised to be King. He received the best education and the best training, and he served as a knight alongside his brother, before becoming knight-commander of Gwent. When he was young, he was betrothed to the daughter of a Duke, Isobel, and the two of them always grew up knowing they'd be married one day. And they did, when Alistair was twenty-nine and Isobel was nineteen.

He took the throne when he was thirty-three, upon the death of his father, naming his younger brother as the new knight commander in his stead. Eager but inexperienced, Alistair made many mistakes during his reign, but he learned quickly from his mistakes, and all in all, he was a good ruler. Shortly after his father's death, his mother followed him to the grave, and a few decades later, his younger brother would follow, taken on the field of battle. Alistair never really became used to losing his loved ones, but he dealt with it as best as he could, and moved on.

The only area of his life that didn't seem to be working out was his family; despite their best efforts, they didn't seem to be able to have a child. His advisers told him that he ought to set his wife aside, that the country had to come first, and even Isobel suggested, however hesitantly, that he had to put his duty first. He refused, unable to put his kingdom before his wife, even if it meant leaving the country in an unstable position, without a direct heir to the throne. But, just as they had all but given up hope, Isobel became pregnant, and Isadora was born. They were so excited to have any child, Alistair couldn't even bring himself to be disappointed that she wasn't a son.

The next few years were the happiest of Alistair's long life; he had a child, a wife who adored him, and he loved them both more than anything. Even the Great Purge, which began the year after his daughter's birth, couldn't ruin things for him. He had never liked magic much, but while he had found it useful on occasion, when Uther declared the removal of all magic from the land, Alistair didn't think it was worth it to risk war by opposing him. So Gwent followed their example, and the hunt for magic users began. For Alistair, it was never a personal decisions; only political.

His own happiness ended when his wife became ill; it was unexpected, and there was nothing the physicians could do. Seven years after the birth of their daughter, Isobel died in bed, leaving Alistair a cold and bitter man with her passing. He tried to take it upon himself to raise Isadora alone, and he did his best, teaching her all the important things he thought a future ruler would need to know. What he failed to teach her was the proper behavior of a lady, etiquette and niceties and the things princesses ought to know, and as she got older, it became more apparent that there were things he couldn't teach her, things she needed to know. So he sent her away so she could learn those things.

He hated not having his daughter with him, and at first, she was very angry at him for it. But it was the best thing for her, and eventually, she came to appreciate it too. And despite their not being together, they didn't grow apart, which he always saw as a blessing from above.

She didn't return until it was his turn to fall ill, and she was trying to look after him. This time, the physicians were able to help, but not enough for Alistair's tastes. On a good day, he could still get up and see to court, but those tended to be few and far between, increasing in length apart as more time went on. He relied on his daughter, now grown into a young lady, to pick up the slack when he was unable.