Post by isadora on Oct 17, 2010 0:11:15 GMT -5
Anna
[/size][/font]
~adoptable!~[/size]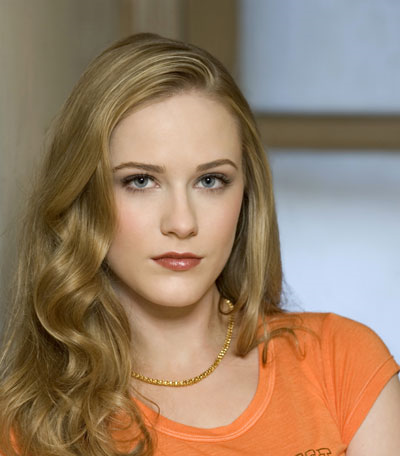 Nineteen years old -- Widow -- Handmaiden of Isadora Theirin-- Evan Rachel Wood[/color][/center]
Born poor but happy in a small farming community of Gwent, Anna was not blessed, but cursed with a beautiful face. Her beauty earned her the attention of a sorcerer when she was only sixteen years old, and smitten with the girl, he sought to earn her affections. Anna flirted with him a bit, perhaps foolishly, but her parents didn't like the idea of their daughter with a wanderer, not when so many of the village boys had their eyes on her, and would be better able to look after her. Her father sent the young man off, and her mother forbade Anna to see him, and bearing no more interest in him than a passing fancy, she obeyed. Stung by the rejection and determined to have her, regardless of the cost, he cast a spell on her, a love spell, and against her will, Anna fell hopelessly, madly in love with the sorcerer.

Her entire existence now devoted to him, she ran away with him in the middle of the night, and they were married in the next town over before the week was out. She followed him everywhere, anywhere, willing to do anything for him. He was planning to take her out of Gwent, to Cenred, where he could practice his arts in safety, but he made the mistake of passing through the capital of Gwent for supplies. Caught practicing magic, he was arrested, and despite Anna's pleading and screams of protest, he was executed, and the moment the rope dropped, her tears stopped. The spell broke with his death, and she realized what he had done to her.

Alone and helpless in a strange city, Anna had no idea what she would do; until she was approached by the Princess of Gwent, who offered her condolences about the death of her husband, even though she had been the one to order his death. Bitterly, Anna cried and, instead of cursing her, as the princess probably expected, thanked her. Then she told her the whole story, what her 'husband' had done to her, and how much she hated him, and all magic for it. Appalled at her tale, the princess offered to pay for her to return to her village and her family, but Anna was too ashamed of what had happened to dare going back. And so instead, she offered her a job, as her personal handmaiden. Anna accepted, and has been her loyal servant ever since.
[/size]