Post by Calumira on Aug 29, 2013 23:51:40 GMT -5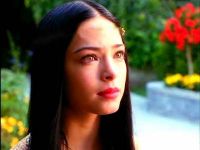 Calumira O Conner

~ INFORMATION ~
Calumira is a lovely young sorceress living a quiet life of a healer in the village of Stonedown, on the western boarder of the kingdom of Camelot. She, like all those in the boarders of Camelot with magic, hides her abilities and waits hoping for the day when that will change. She has a gentle soul and a kind heart that guide her. However, don't be fooled into thinking that she is a pushover because she has a strong fighting spirit to defend herself and others when need be. She is often quiet in large groups but in smaller gatherings or when you get her talking to you one-on-one she is open and honest, as much as she can be. Most often she has been described as loyal, trustworthy, kind, honest, selfless, mindful, and intelligent, and while she was growing up it was said that she was mature beyond her age.

~ FRIENDS ~
Calumira holds those that she considers friends to be like extended family and as such, she would do just about anything for them. She is loyal to those she has befriended and she does her best to prove herself worthy of their trust and friendship. Even though she befriends others, she still holds one secret from all, unless it is discovered by accident or they share the same secret.

~ ENEMIES ~
Calumira tries her best not to make enemies but no one can avoid that forever. Those that become her enemies are those that she does her best to just avoid all together, though if she is threatened she will stand her ground. Though she has very little skill in defending herself physically or with a weapon, she will but if the need were to save someone else's life than she is willing to expose herself as a user of magic and live on the run if that is what must be done, though she hopes this kind of exposure will never be necessary.

~ LOVERS ~
Calumira has no love interests at the moment and has found herself to be quite picky when it comes to men. She has never had a very good experience with men in her troubled past and so she finds them hard to get that close to. Though she can befriend a man the same as she can a woman, she finds that trusting them with her heart and soul is much more difficult that she ever thought it could be. She hopes that someday she will find that person of whom she can trust that deeply but until then she tends to keep men at a bit of a distance.
PLOT REQUESTS
If you have an idea for a thread with Calumira throw out your ideas here and we'll set something up.

CREDITS
Lyrics: 30seconds To Mars' "Capricorn"
______________________________________________________________________
TRACKING… DOWN THE TRAIL…
THROUGH THE FOREST…
[/font]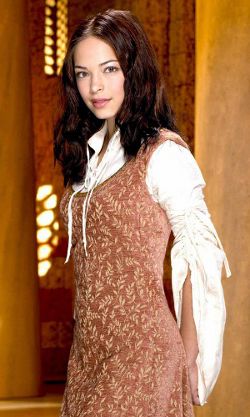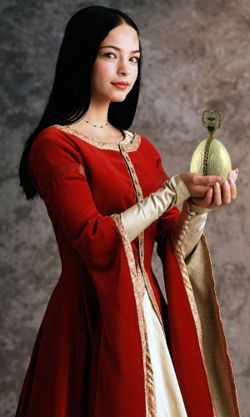 Calumira O'Conner
[
HERE I AM!
][/center]
~Meetings & Reunions~
: Merlin & Mordred (active)[/size]