Post by Maeve on Sept 25, 2010 13:37:18 GMT -5
Haldir
~ Healer of the Realm ~
[/size][/color][/center]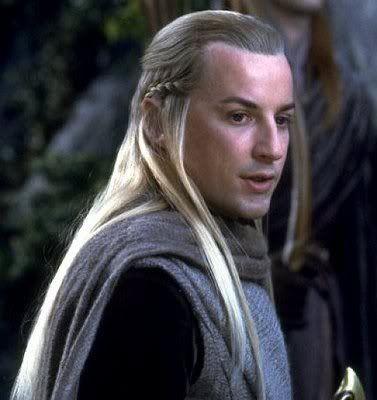 ~ Warrior of Mabon ~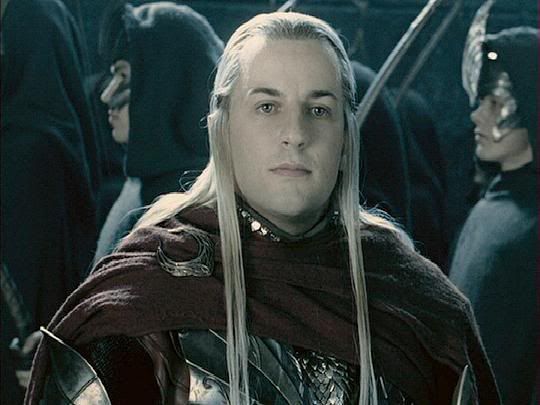 | ~ • ~ | Character Basics | ~ • ~ |



.:Name of Character:. Haldir
.:Nick Name:. None
.:Age:. Physically has the appearance of 31
.:Status:. Healer and Warrior




| ~ • ~ | Appearance | ~ • ~ |



.:Physical Appearance:. Haldir has fair, light skin, and large blue eyes. His hair is blond, falling past his shoulders and always remains pin straight. Sometimes he clips it back, but when he travels with Maeve he leaves it lose to hide his pointed ears, a common physical trait of all faeries. He has a bit of a muscular and wider build as he must be physically fit to fight. He usually wears armor when he is outside of Mabon, but not wanting to immediately pose as a threat, he covers it with a large cloak or cape. Within Mabon, since there is usually no need for violence, he wears more casual clothing, usually a long robe or something else native to the realm. He walks with very straight posture, having his chin up a bit making him appear to be very proper, and perhaps a bit stuck up.
.:Height:. 5"11
.:Portrayed by:. Craig Parker




| ~ • ~ | Personality | ~ • ~ |



.:Personality:. Haldir has a bit of a more serious personality. He is completely comfortable with other faeries, however has very different opinions when it comes to humans. He does not like asking them for help, or seeking aid from them, or anyone for that matter, for he feels that they can do nothing and that the faeries will be able to survive on their own. He does not have the best sense of humor and does not crack that many jokes, giving him a more serious persona. He does not display all that much emotion, though it is usually clear that he is more at ease with his own kind than when he is out of his realm. Outside Mabon, to avoid conversing with humans, he usually pretends that he can not speak English. He just maintains a stern and serious expression while he is silently irritated.

He is a man of intellect displaying vast knowledge about the world, both the world of magic and the human world. He is very protective over his own kind and loyal and obedient to those he serves and cares for. He is not one to over display his emotions, and definitely is not a touchy feely kind of person, often not hugging or showing any affection towards others in public.
.:Strengths:.

[/li][li][/color] Very intelligent
[/li][li][/color] Protective and honorable[/li][/ul]
.:Weaknesses:.

[li] Has trouble asking for help

[/li][li][/color] Sometimes too serious
[/li][li][/color] Has a more cynical point of view towards humans[/li][/ul]
.:Magic Abilities:.
Haldir possess the general magical abilities of a faery, however each faery possesses one unique gift and his is the power to heal. It is true that all of them have this ability, however his is the strongest in the realm. When a faery can not heal another, whether it be another faery, human or any other kind of magical being, Haldir can often do this. He has mastered his gift and is considered the Healer of Mabon.
.:Special Skills:.
Apart from his magical abilities he is a gifted warrior. Usually violence is not the means in which they solve things, however he has trained to fight, a master of swordsmanship and archery as these two are his weapons of choice. He has built an army within Mabon and only leads it when it is imperative, for his role as a Healer is more important than his role as a general and leader of the army.
.:Accents:.
Soft English accent, has a bit of a deep voice and speaks with great articulation
| ~ • ~ | History | ~ • ~ |
.:Birthplace:.
Mabon
.:Occupation:.
Healer of the Realm, Warrior of Mabon
.:Current Location of Residence:.
Mabon, often travels with Maeve to offer protection and in case she gets severely injured
.:History:.
Haldir was born and raised in Mabon in a comfortable, luxurious lifestyle. He was married and lived a happy, ordinary life. Until things took a drastic turn. One day, a group of faeries ventured out of the realm to the human world to gather some things and just explore the land. This was not uncommon for them to do so, and Haldir's wife often accomponied this group of traveling faeries. However this time, it ended very differently.
The timing was terrible, as it was when the Great Purge took place. The group of faeries were captured and killed, Haldir's wife included. This event made him very bitter and angry towards humans. While he was not particularly attached to them before, this only strengthened that distance. He does not believe that they are the answer to the survival of his race, nor does he think there is any hope for there to be peace between his kind and humans. Though this view conflicts with his Queen, he still travels with her, offering her physical protection and the ability to heal her if any harm comes to her. He makes no secret of his opposing views but also does not take action against his Queen or diminishes the hope of his realm. He is usually back and forth between Mabon and the human world, carrying a sword, bow and arrow and his magical ability to heal others with him.
[/blockquote]