Post by jezzy on Jul 24, 2011 23:15:07 GMT -5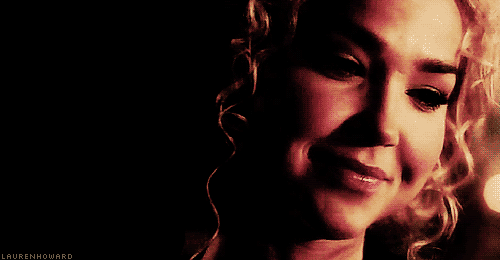 Name:
Linnadhiel Crichton
Nickname:
Linn
Age:
16
Status:
Royalty, Princess of Celidoine
CharacterRelation:
Younger sister to Rosabel Crichton
Physical Appearance:
Linnadhiel is similar in appearance to Rosabel. Long blonde hair, average height, fair skin and lightly built. Perhaps a little more delicate than Rosabel. Once difference is with her eyes which are brown much like their father.
Portrayed by:
Arielle Kebbel (that's who've I've pictured anyways)
Personality:
My view on Linn is she is a quite grounded young girl. Quite comical and pleasant person. A great listener and is a little too interested in everyones lives. She is very talented musically as well as Vocally. Very good with painting or most creative stuff. Quite bright. A great friend. She perhaps doesn't see how talented she is, perhaps lack of confidences in that area.
Family:
Father: Lamont, King of Celidoine (recently Deceased)
Mother: Rosabel, Queen of Celidoine (deceased)
Brother: Lorcan, King of Celidoine
Sister: Rosabel, Princess of Celidoine
History:
Linnadhiel is the 3rd child born to her parents who were rulers of the Kingdom of Celidoine. She is roughly 4 years behind Rosabel. Linnadhiel was only 3 when their mother passed away so she hasn't the strong bond with her mother as her siblings do. Linn and her sibling are super close. Lorcan and Isolde protected Linn from most of the abuse from their father. All children are much stronger for it. Linnadhiel was probably their father's favourite child even though publicly he favoured Lorcan, but Linn has that complete youthfulness, innocences and same kindness as her mother. Rosabel looked most like their mother and had similar kindness and traits, but it was Linnadhiel who was most like her, save Linnadhiel is probably a little stronger and wiser. Probably from the learning from her siblings and the treatment of their father. Linnadhiel has always taken the role of Princess more than Isolde does and sees more of a home in the kingdom as well. Linnadhiel though doesn't see the world completely as a princess, she is quite realistic and wishes to learn from many aspects of the world she lives in.
Adoptable?:
Yes...
If someone is interested just pm me. She is a very sweet and fun character in the making I think. I would love to see her more fully formed.