Post by Celta Meiru on Oct 11, 2011 18:48:57 GMT -5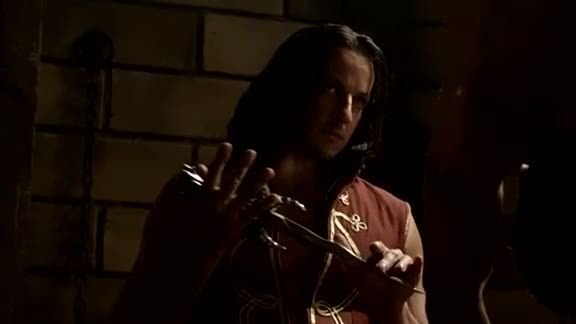 - - - - - - - - - - - - - - - -
[/b][/color][/font]
]MEET THE CELEBRITY CRAIG PARKER AS LORD HADRIAN PLAMEN, A MAN WHO LOOKS AND ACTS CHARMING TO ALL HE MEETS; HOWEVER, IN HIS HEART HE IS ANYTHING BUT. A SADISTIC, CRUEL MAN FUELED BY POWER AND GREED, HE IS A "CLOSE" NOBLEMAN TO THE PENDRAGONS ON CAMELOT'S COURT AND SO HAS BEEN CAREFULLY WATCHING THE GOINGS-ON THERE. HE KNOWS THE KING IS WEAKENING AND THE PRINCE IS RATHER NEW AT RULING AN ENTIRE KINGDOM, AND HE KNOWS IT'S HIS PERFECT TIME TO STRIKE.
HE WANTS TO THRONE FOR HIMSELF, AND HE HAS BEGUN MAKING PLANS TO TAKE THE KINGDOM BY FORCE BY MEANS OF OTHER KINGS WHO WANT THE THRONE, SUCH AS CENRED. THERE'S A BIG PROBLEM, AND THAT IS HIS ADOPTED DAUGHTER, CELTA. SHE IS STUBBORN AND HEADSTRONG AND A GOOD WOMAN AT HEART, SO HE IS DETERMINED TO EITHER MARRY HER OFF TO ANOTHER KINGDOM OR MAKE SURE SHE IS GONE BY THE TIME HIS PLANS BEGIN TO FALL INTO PLACE. AFTER ALL, HE WOULDN'T WANT HER WARNING HER FRIENDS, THE KNIGHTS, AND ARTHUR HIMSELF OF HIS PLANS, WOULD HE?[/font]
- - - - - - - - - - - - - - - -
[/b]
TEMPLATE BY
KEAAA
AT CAUTION
[/font][/center][/blockquote]
- - - - - - - - - - - - - - - -
[/b][/color][/font]
VIGGO MORTENSEN IS THE NEXT VICTIM TO PLAY CELTA'S REAL FATHER, CHIRAN MEIRU. HE WAS ONCE A ROYAL OSTLER FOR THE KING, TRAINING EVEN THE BEST WAR HORSES AND JOUSTERS FOR THE KNIGHTS, EVEN THE KING, OF CAMELOT. IN RETURN, HIS STATUS WAS THAT OF A NOBLE, AND HE WAS TAUGHT BY SOME OF THE KNIGHTS HOW TO FIGHT, THOUGH HE NEVER FELT HE NEEDED THOSE TYPES OF SKILLS. HE THEN SAW THAT THE NOBLE LIFE WAS NOT FOR HIM AND SO LEFT CAMELOT WITH HIS WIFE AND TWO CHILDREN TO MAKE A HAPPIER LIFE FOR THEM IN MERCIA.
THAT HAPPINESS SHATTERED WHEN HE RETURNED HOME FROM A TRIP TO FIND HIS WIFE AND SON MURDERED, THEIR HOUSE SET ON FIRE, AND HIS DEAR DAUGHTER CELTA UNCONSCIOUS ON THE GROUND. FROM THAT MOMENT, ALL HE COULD SEE WAS EVIL IN THE WORLD AND WANTED ONLY REVENGE. HE ABANDONED CELTA TO GET REVENGE, BUT NOT BEFORE GIVING HER ADVICE TO LEAVE MERCIA AND GIVING HER HIS FAVORITE CLOAK. NOW, YEARS LATER, HE WANTS TO FIND HER AGAIN AND TELL HER HOW WRONG HE WAS TO LEAVE HIS TWELVE YEAR OLD DAUGHTER ON HER OWN. HE LOVES CELTA AS A FATHER SHOULD, AND HE TRULY HAS A GOLDEN HEART UNDERNEATH IT ALL, BUT HE'S AFRAID TO LET HIS GUARD DOWN AGAIN.[/font]
- - - - - - - - - - - - - - - -
[/b]
TEMPLATE BY
KEAAA
AT CAUTION
[/font][/center][/blockquote]