Post by †Kazira Astras† on Apr 27, 2011 3:18:55 GMT -5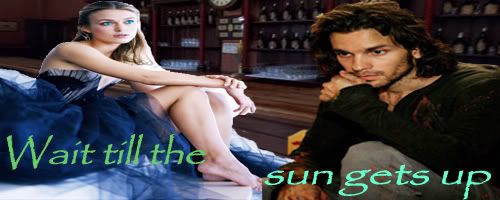 The cool night air made the evening as peaceful as one night such as this could be. Passing through towns was something that Kazira had used to enjoy but at the moment. She wanted nothing to do with them. Moros trotted beside her ears laid back as he wondered how he could bring his friend and pack mate out of the current mood that she was sporting. If he could Moros would be the one apologizing to all of the people that Kazira glared and snarled at. He could swear that being away from people was making her as feral as he was.

"Kazira calm down."
"Calm down he says. Look at the dog telling me to calm down. I am calm!" Kazira ranted not looking at her friend knowing that if she did her current mood would be forgotten when he gave her the dreaded puppy eyes. She growled when another vendor tried to sell her a cheap looking necklace. She may be a woman but she wasn't stupid! She clenched her hands and made her way to the local tavern not bothering to say an excuse as she walked right through a group of men in front. She plopped onto the chair at "her" table as she claimed it since she arrived a few weeks ago. Lidia the tavern owner along with her husband allowed her to stay for free in one of the spare rooms as long as she helped around the place keeping the drunks in their place. Seeing as there was a small festival coming up. She could really remember what it was. A tankard of mead and a place of food were placed in front of her. Kazira blinked and saw Lidia's smiling face. Lidia gestured for her to eat before continuing to serve the other patrons.

Moros watched as Kazira shook her head with a small smile. Well if he couldn't bring her out that human Lidia could. She treated Kazira like a daughter despite Kazira's poor dispossession most times. Moros felt a hand scratching behind his ears and wagged his tail. The thumping noise of his tail caused the owner to giggle and pull away her hand. Kazira laughed at her companion's happy expression. "Thank you my friend. I am sorry I was so foul earlier."

"What had gotten you in such a mood?"
"That tyrant of an employer; that's what!" She growled pounding her fist into the table. "He won't pay me until I kill the stupid assassin that is presumably after his life and fortune!" She shoved a piece of bread into her mouth before she continued talking (after she swallowed). "Fortune? What fortune? All he owns is a pile of rubble that happens to be worth some money! Ugh and he won't even tell me the name of the so called killer! So how am I to know if I am doing in the right person or not! I will not take an innocent life if I can help it." Kazira tore into her steak like an animal starved. Being as skinny as she was any on looker would think that she was. But Moros knew better Kazira had tone muscles and just enough fat to flush out her curves in a flattering way.
"Kazira slow down or you'll choke!" Dan yelled from the other side of the tavern. Dan was Lidia's husband. Kazira waved her hand dismissively but slowed down. Kazira flinched when she felt a hand on her shoulder and didn't resist the growl that tore from her throat. It actually surprised her at how good she was getting at that. Should she be worried? Moros even blinked in shock at her. That one sounded like an angry dog. She really had been spending too much time away from humans.
"What do you want?" She demanded not turning around to face the person as she clenched the knife in her hand. Her muscles were still tense and she was ready to pounce at a moment's notice should the mysterious person do something she didn't like.

---
Tag(s)- None at the moment
timeframe- after the 3rd season ends
tod: night time