Post by Faerydae Moriarty on Jun 14, 2011 22:49:18 GMT -5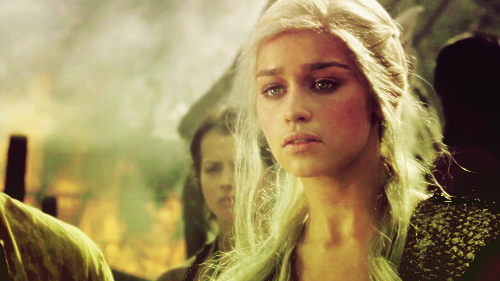 Picking a place out for a camp ground, one would think it would be easy, but the reality of it, is that it isn't. She could be very picky about where she felt what was safe for both her and her horse within the woods. After all, it had to be deep within the forest so that she would not run into any other humans, but not so deep in which dangerous critters might be lurking. The footing had to be soft and not covered in knobby roots, but still have large trees to offer a sure protection and cover. In other words, finding the perfect place to stay for a day or two came down to a lot of work and on top of that, it had to house both her and the needs of her companion, a horse. It was funny how her life had come down to this, when she had been little and in her family's court, this would have never occurred to her, living in the wild like an animal.
Although, the young maiden supposed that it probably could have been the best outcome that happened in her life. Exile was never fun, people always stared and tried to take advantage of her, or even hurt her because of the 'reputation' that she supposedly had spread by lies, no doubt by the people who had watched her lover and child burn up in flames. Although, now was not the time to dwell on the past, it was never time to dwell on the past for Faerydae Moriarty. That life was gone and all but forgotten and she avoided ghosts of the past easily nowadays and discovered that she took her pleasure in picking companions that did not talk like humans did. Her eyes glanced over towards the large white horse that stood under the protection of a large tree, inspecting it for them. That horse was her savior, and if anything, had saved her broken life and heart.
For her, socializing was only with the horse now, and with pheasants in taverns to do trading with. She did not need to socialize with other people, not while she had her horse. It's not to say that she lost all her faith in men, because that would be a little extreme, but Faerydae found herself bitter around them and categorized them all the same as if they had been part of Balor, even though that was not the case. Trusting in somebody other than an animal was just hard nowadays, "What do you think?" she called out to the white horse now. He turned his head and glanced back at her with amber eyes and finally just dipped his head in a nod, arching his powerful neck. A smile appeared on the maiden's lips now, after looking, it seemed that they had finally found the spot, and thank goodness, because she was getting awfully tired of carrying around the three dead rabbits that she had.
Moving forward now, she jumped over tree roots to get to her horse now and saw why he had chosen it. It was well out of site from civilization, but also because of the circular tree protection with the flat ground. Their roots must have grown deep underground rather than in waves like most of the other trees. Sliding her pack off her shoulder now, she allowed it to hit the ground before she settled the rabbits down next to it and quickly collected twigs and fallen branches for fire for later that night, but she never did leave the camp ground now, only moving a few feet outwards before retracting back in. After what seemed like forever, Faerydae was certain that she had enough for the day and night. Quickly, taking a piece of flint and a rock, she quickly set up a bundle of wood before setting it alite with fire and watched the smoke begin to rise.
As soon as that was done, she grabbed one of the rabbits and herself up at the base of the tree as she pulled out her dagger now. Her ice blue eyes stared at the dead animal for a moment before turning it to its back and she slid the cool steel down its stomach. The blade made cuts down the stomach, but also across the chest and the lower legs before she started to peel away at the fur. Ripping the fur and skin from the body always made an odd sound, almost like cloth tearing to her ears. A few feet away stood the white horse now; Silver, as he had been affectingly dubbed by Faerydae. His amber eyes watched the young maiden for a moment before he turned his head away, the scent of the dead rabbit being ripped of its fur hitting his nostrils. Silver's ears twitched at the silence in the woods and he stared out, as if waiting for something to happen.
Setting: I honestly don't know XD
Time: Late afternoon
Tags: Kazira
Notes: It's not the best, I'm sorry! The television had been distracting me. I will make it up in my reply XD after all, I'm sure maddness will ensue soon.