Post by kory on Feb 17, 2012 20:20:51 GMT -5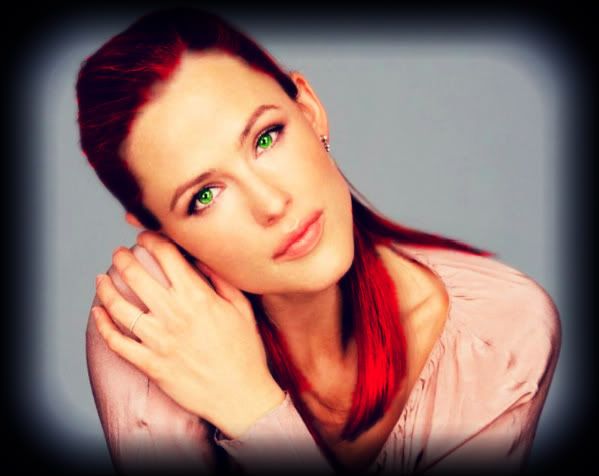 Finding herself back in her little room at the local inn. It was quaint and more than enough. Having gotten herself more freshened up Taken a bath and was well clean. Which was rather a nice change after all the blood and dirt that seemed more often than not. Not that she was complaining of course, but it sure felt nice. To simply feel her own skin again. It was a nice feeling to know someone was expecting her and that she had the beginnings of friendship. In more ways than one. She breathed softly before the mirror. Feeling not so alone anymore. She smiled at the thought. As she finished getting ready. In stead of her leather attire, she wore a deep blue dress. Not fancy. Slits up either side to the knee incase and it would moving easier. A thick brown leather corset belt and of course her daggers hidden under the dress at her thighs. Never can be cautious after all. The fabric was flowing and left her shoulders a bit bare. As lastly she fastened her necklace back around her neck. Her fingers grazing the pendant just shortly before dropping it. With her hair set to flow out and everything set. Kory made for the tavern. Yes, as she rubbed her stomach. Felt it called even more greatly now. As she tied her coin purse to her waist before exiting her room.
Even with the slightly more covered up appearance, she still felt eyes upon her and she wasn't sure the intentions as the tavern door was open for her. She just took it with kindness and made her way inside. In the amounts of time spent in Camelot here and there. This was her first time in here. Her green eyes looking around. She very much liked it. As she then looked to find Elyan. She dropped her eyes with a smile perhaps she was a little more eager to get here and was early. Either way she would wait for him. After all he had stories to share and Kory wanted to hear them. Get to know her new teacher. As she found an empty booth. Pondered when she would also see Percival, they after all had some celebrations to do, even if Kory wasn't one for glory, but she was always up to celebrating life and they had saved a lot of lives that other night. Not only that, he saved her life. You don't just walk into a battlefield and simply go your separate ways. As Kory took her seat. The tavern wasn't as full yet, it was maybe still early.
---
Music:
Adam Lambert - For Your Entertainment